This week in Chicago: Patty's parties, spring flowers and summer concerts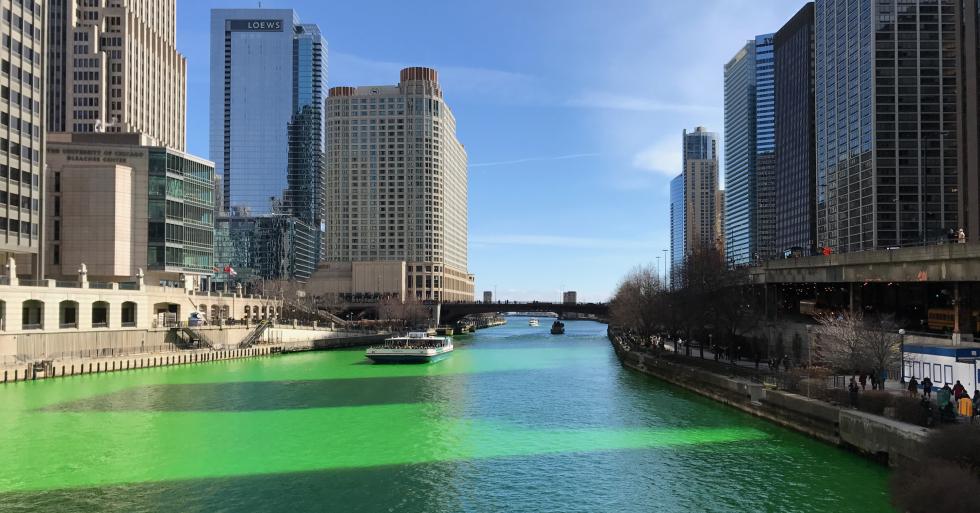 From green beer to green thumbs, here's what's up in Chicago this weekend.
We're celebrating...
St. Patrick's Day...again, obviously. Did you think once was enough? Have a DIY party with festive decor tips from Debi Lilly or a Guiness-filled brunch at The Kerryman.
We're seeing...
The tale as old as time. Disney's highly anticipated live-action film Beauty and the Beast hits the box office today. Disney is preparing for record-breaking numbers this weekend; it's the most advanced ticket sales of any family film in Fandango's history. Get tickets while you can!
We're blooming...
At the Chicago Flower and Garden Show! Inspire the next generation gardener and step into spring from March 18 through March 26 at Navy Pier.
We're dreaming...
Of sipping on rosé perched in lawn chairs with loaded picnic wine baskets on-hand at Ravania. Check out the best of the 2017 summer line-up including Stevie Nicks, John Legend, Common, and La La Land in concert!
We're channeling...
Our inner-telenovela superstardom. Get your dose of drama with 'Destiny of Desire,' the live theater telenovela at Goodman Theatre now through April 16. Grab tickets to the show here.
We're listening...
To our most euphoric dance playlists. The Spring Awakening full lineup was announced including acts from Diplo, Duke Dumont, Galantis, Marshmello, RÜFÜS DU SOL, Zhu and many more. Check out the day-to-day breakdown and get single day tickets here.
We're ready...
To check our Wi-Fi connection and open multiple browsers. It's time for the release of Lollapalooza tickets! Four-day general admission and VIP passes to Grant Park's annual music festival are on sale this Tuesday, March 21, at 10AM. Mark your calendar!